June 2, 2015
Record Grabber: Security Overview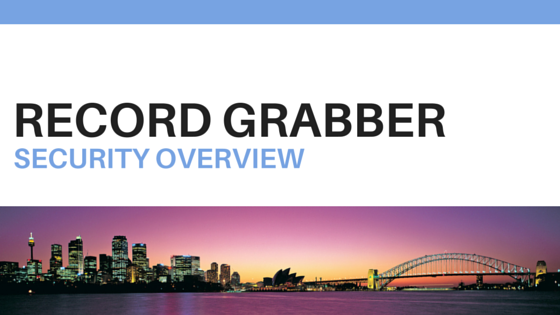 At Record Grabber we understand the importance of security and confidentiality. Medical and Health records are very confidential forms of information and we make sure to take the up-most precautions with handling your documents and records. We do all of this online so we understand concerns about confidentiality and if the documents and records are really secure in this modern age.
            To ensure the safety of your documents and records we follow the Health Insurance Portability and Accountability Act (HIPAA) and since we are an online company we follow the Health Information Technology for Economic and Clinical Health Act (HITECH) in order to keep your documents and records safe online. By being compliant for both of these requirements, we are able to keep your documents secure online for you to access readily.
            We store all of our documents on a secure server which allows us to manage backups and storage of the files at any point in time. We continually monitor our servers to make sure all of your information is up to date and accessible for you at any time. We utilize a HIPAA-compliant cloud storage system to allow you to pull records and documents form a safe cloud storage site and have the documents for downloading.
            Record Grabber employees are trained and experienced in all of the required guidelines in order to ensure the administrative, technical, and physical safeguards of your documents so we can be trusted by you for future services.

Stay in the loop!

Get important updates, special offers, and more. Sign up today!