May 21, 2015
Record Grabber: Brief Overview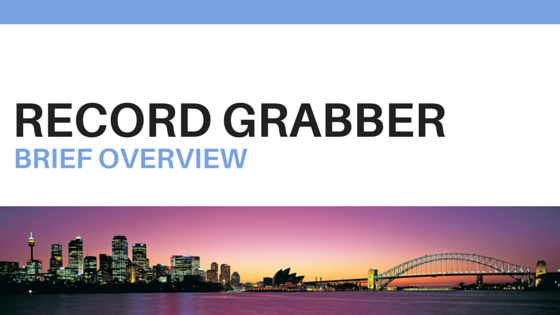 Who we are?
Record Grabber, LLC was established in 2014 to retrieve medical records and billing statements for law firms and insurance companies. Record Grabber, LLC relieves the burden of the entire retrieval process, and provides records in a fast, secure and reliable way. Our company is established in Indianapolis, Indiana with daily business decisions and operations run by the owner, Trent Van Emon. We follow all of the HIPAA guidelines for secure retrieval while utilizing innovative technology so that you save time and client records are secure. By following these guidelines, we are able to reach a nation-wide audience and accommodate the needs of any customers.
What we do?
In order to retrieve and digitize all of the medical records for our customers, we use innovative and streamline technology to help retrieve the records quickly, with little to no hassle. Record Grabber, LLC prides ourselves on our quality customer support and our real-time follow up system that allows customers to know where we are in the process of retrieving the medical records. During the process, all of the medical records and billing statements are checked for accuracy and completion and are sent to a secure HIPAA cloud storage portal where customers can electronically download the records. All of this information is secure and we ensure the protection and privacy of our clients.
Our Mission
At Record Grabber, we intend to make medical record retrieval fast, simple and secure. We stand by our mission statement of integrating technology and superior customer service into all of our business. We provide these medical records and billing statements at a substantially low fee and retrieve and deliver the documents quickly and with no hassle to the customer. Finally, our company goals include attention to detail, excellent customer service, and a promise to outstanding quality.

Stay in the loop!

Get important updates, special offers, and more. Sign up today!