May 28, 2015
Do You Really Have Time for In House Medical Record Retrieval?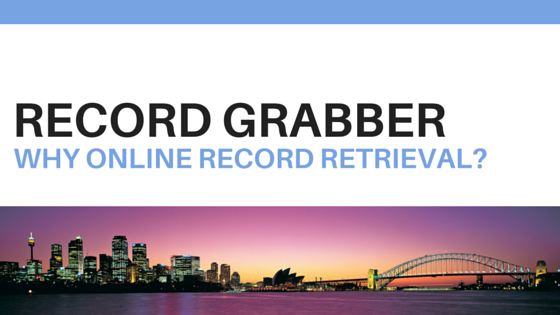 In House record retrieval can be difficult and overwhelming for most because of the extensive amounts of paper work and the excessive amount of phone calls that need to be made. Much of the savings you think your firm keeps will be drowned in the inefficiency of handling the processing, follow-ups, and organizing of requests.
What you should be aware of:
Incorrect State Statute Copy Fees – Review and store copies of state statute guidelines so that all provider fees follow the state statute fees that are associated with each state. Many providers tend to over-charge for copies of medical and billing records and it is difficult to go back and dispute the fees once invoices have been paid and records are received.
Incorrect Records – You have to call, wait on hold, and have the provider/copy service rescan/redo the request. You will receive an invoice for the incorrect file and then another invoice once the correct rescan is done. Many times, no one deletes the first invoice and gets overlooked. Invoices accumulate after you've received the records and most people simply pay the open invoices. In reality, each of them should be reviewed.
Follow-up Calls – Calling to make sure the records are delivered on time and to the right place is very time consuming with the busy schedules of your firm. Without following up, you may receive the wrong records, incorrect dates of service or the provider might misplace your request and you will not receive the records/statements at all. In the final case, the process would start from the beginning, wasting your precious time and money.
Paying and Tracking Provider Fees – Another complication with In House retrieval is the paying and tracking of provider fees. Complications arise when you receive multiple invoices. Without proper tracking, invoices can be misplaced or forgotten, therefore your firm will be unable to include the charges in the case fees. It is also hard to keep track of how much you should be charged for each request and may be charged more than you were originally supposed to, taking more money from the final case fee.
Data Storage and Organization – The data is hard to organize with in house retrieval because of the vast amount of incoming documents that pertain to each case. It can be confusing or frustrating to manage and organize all of the documents within a company database. If you are not careful with organizing files and documents, you may lose an important records/statements for a case and potentially have to request records again. Since appeals are a possibility in some cases, if you do not store and save the records correctly, you may then have to request them again for the appeal process.
Much of this frustration can be easily solved in your firm with the use of a record retrieval service, relieving the stress of having to deal with the invoices and paper work and allowing you more time to deal with cases and other business. Record Grabber does all of these things and provides you with a quick and easy service to make record retrieval hassle-free.

Stay in the loop!

Get important updates, special offers, and more. Sign up today!