February 21, 2017
Data Breach Common to In-house Record Storage
Clients turn to Record Grabber for many reasons. While concern over falling foul of HIPAA is one, others feel that the risks of data breach vastly outweigh the benefits of in-house record storage.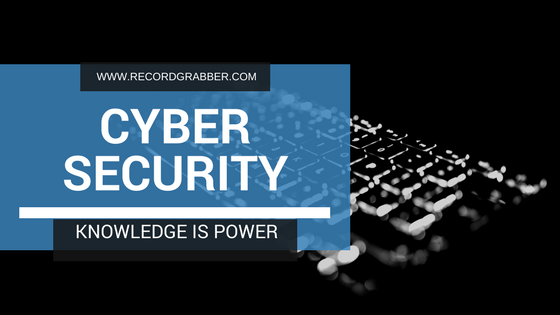 Unlocked Electronic Equipment
Arguably, the most common form of data breach anywhere is leaving electronic equipment open and unlocked. When this happens, anybody can access the data. Instead of following protocol and locking their screens (pressing CTRL ALT DEL and then LOCK SCREEN), some employees simply leave the screen open when leaving for no more than a few minutes.
Poor Password Choices
Every one of us needs passwords for everything and it can be a chore in itself to remember all of them. Contrary to most advice, employees choose passwords that are not just easy to remember, but easy for others to guess. Other problems include giving passwords to others. Once another person has a password, they have instant access to information and a data breach occurs.
Downloaded Malware
This problem is still common although its nature may have changed in recent years. Those who seek to steal your information have adapted to a user base with greater awareness. Whereas it used to be .exe files almost exclusively, today they are embedding malicious macros in .doc, .xls and .ppt. They also compile official sounding emails requesting information and referring to files for an upcoming meeting.
Stolen / Misplaced Equipment
It is every employee's nightmare: leaving a laptop, tablet or smartphone on public transport or in a coffee shop. With the rise of digital working and cheaply available technology, the risk of technology containing sensitive information lost, misplaced or stolen has increased exponentially. This leads to poor publicity when found and loss of critical data that could get into the wrong hands.
Changed Permissions
One surprising cause of data breach is employees who no longer require access to the data still having access. Employees who move departments or leave the organization no longer need access. However, it can sometimes take a long time to remove their permissions, rights and account. During this time, they are still able to access that data – or anybody else with access to their files.
The Solution: Outsourcing with Record Grabber
No matter how tight your processes and aware your employees are, problems are likely. Only by outsourcing to a premier service provider such as Record Grabber can you minimize these issues. Reduce HIPAA violations and lost sensitive information.
Find out more about Record Grabber Here.
Stay in the loop!

Get important updates, special offers, and more. Sign up today!